Carmix is the number one-off road, self-loading concrete mixer in the world
LEADER IN CUTTING-EDGE TECHNOLOGIES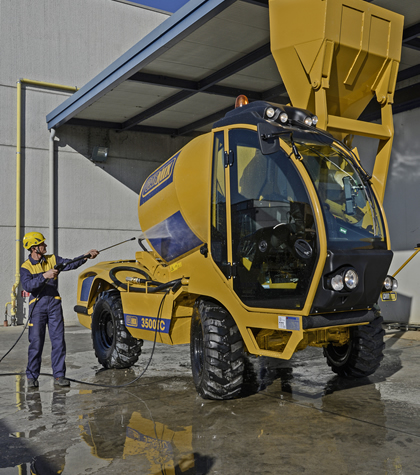 Carmix is the number one-off road, self-loading concrete mixer in the world. Producing machines which are easy to use, and ideal for producing and distributing concrete at the most difficult sites, in the most congested traffic or on the remotest islands.
Our commitment is to always offer a cutting-edge product. This is why we run a highly skilled design office, carefully select our suppliers, build accordion to the highest standards, thoroughly test our products and serve our customers and dealers with the greatest care. This modus operandi rewards us with the satisfaction of thousands of companies and government agencies that use Carmix self-loading concrete mixer machines, with truly great results.
In a market characterized by generalist companies, Carmix is instead a highly specialized company that offers unbeatable quality. With its 100% European production, which means that the entire supply chain is strictly controlled, Carmix offers the highest standards to guarantee reliability and performance. Our extensive know-how also lets us continuously revolutionize the concept of the "concrete mixer" in order to provide solutions that meet even the most complex requirements.
NO. 1 IN THE WORLD
Reliable, high-performance, unique: Carmix has been the ideal solution for producing high-quality concrete with low costs at sites spread throughout 152 countries for almost 40 years. Continuous feed-back from the end-users, together with solid expertise, has enabled Carmix to evolve constantly and to develop operating solutions that today act as an example to the building sector and to construction sites worldwide.
The timeline
1968 – Rino Liborio Galante, Export Sales Manager in CARMAN
1976 – Establishment of Metalgalante and registration of CARMIX trade mark
1980 – CARMIX invents the first self–loading mixer with drum slewing 300°
2012 – CARMIX become part of Allied Vendor Program for CAT Rental Store
2014 – Establishment of JV Company in India Apollo CARMIX Pvt Ltd
2017 – Carmix exports to 157 Countries 450 units per year
Need information? please contact our marketing staff